Home | News
About Us | About OSS
The Lab


ICBM3D - Features
---
Mouse Controls: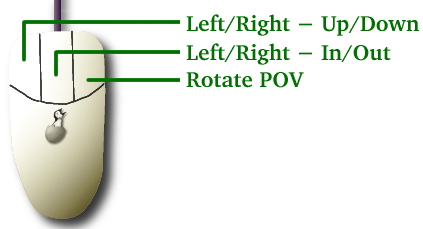 ---
Game Play:

1-player 3D action.
Mouse-controlled gameplay.
Keyboard-controlled gameplay. (Keyboard settings alterable.)
Missiles:

Standard missiles.
Spiralling missiles.
Splitting missiles.

Higher levels have more, and faster missiles.
Levels 50 and above introduce "wind", blowing the smoke around to confuse you.

Viewing Modes:

Mouse-based viewing control.

View from any point just above to just below your cities.
View from any point just to each side of your cities.

View from the point of view of any incoming missile.
Reduced framerate and "flickery" modes are available to improve game speed and playability.
Easy support for different languages. (Distributed with English).

Source Code:

ICBM3D comes as C source code.
Many #define's are used, so you can tweak the gameplay and some defaults at compile time.