Atari Party 2014
Saturday, June 14th, 10am-4pm
Sunnyvale Public Library
---
---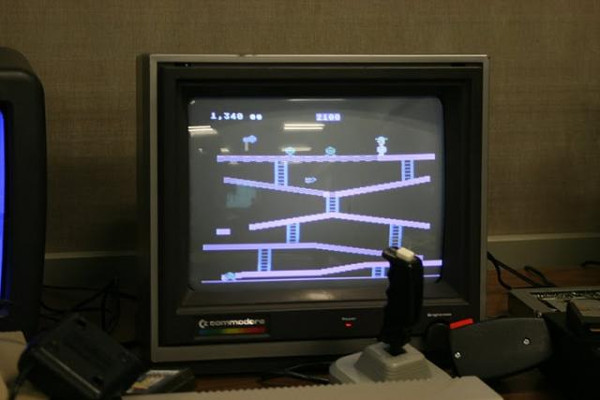 Photos from previous Atari Parties in Davis & Sunnyvale.
Check out photos from this year's event!
"Atari Party" is free event celebrating decades of video game and computing history of Atari. They've been held annually since 2009, typically in Davis, California. In 2014, Atari Party once again migrated to Sunnyvale, California (long-time home to Atari, Inc. and Atari Corp.), where it was hosted by the Sunnyvale Public Library.

We also received lots of help from our friends at the Digital Game Museum of Santa Clara!, as well as (of course) many volunteers.
For 6 fun hours hours, the library was host to:
Classic Atari video game consoles and handhelds
Classic Atari 8-bit and 16-bit home computers
Real-life Atari arcade games
Other classic and modern video game consoles, running Atari video games
Modern PCs running emulated Atari games
Guest speakers
Hundreds of people came to play timeless classics — like Asteroids, Pitfall!, Pac-Man, Space Invaders, and many others — along with less well-known titles from the 1970s-1990s, plus modern homebrew games!
The event was free and open to the public!
---