Share Atari Party with your friends!
Thank you!
Atari Party 2010
Sunday, March 14th in Davis, California
---
---
Greetings, Program!

The Atari Party returned! It was held on Sunday, March 14th, 12:00p—8:00p at the Redwood Park Community Building, 1001 Anderson Rd., in Davis, California.
We brought you three decades' worth of Atari video games — literally hundreds of video games to play, from Pong and Combat to Klax and Tempest 2000, and everything in between. We also screened a Disney's Tron and the documentary film Once Upon Atari, and there were around 20 prizes to win in a free prize drawing!
Thanks to numerous sponosrs and volunteers, Atari Party was free and open to the public.
Some Photos
In the Press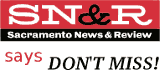 ---
"Atari" is a trademark of Infogrames Entertainment, SA. "Atari Games" is a trademark of Warner Bros..
Game console names and game titles are trademarks of their respective owners.
This event is a not-for-profit event, put together by volunteers and is free and open t o the public.